Asian-based contributions to forensic linguistics research and the potential of local multilingual law
Keywords:
forensic linguistics, law, linguistic justice, multilingualism
Abstract
While second language acquisition dominates the field of applied linguistics throughout most of Asia, as elsewhere around the world, in recent decades an growing body of scholarship on forensic linguistics has also developed. Although the region has few institutions specifically dedicated to forensic linguistics, this paper sets out to show that it has contributed significantly to international research, both in core areas such as author identification and the discursive analysis of forensic and legal communications, and in related areas that fit within the International Association of Forensic and Legal Linguistics' objectives of improving the delivery of justice through the analysis of language. The paper argues that in order to raise field awareness Asian forensic linguists should firstly reinforce their knowledge of the work being done by their peers across the region, and secondly focus on areas where Asia may offer particular insights into issues surrounding language disadvantage before the law. One such area, it is suggested, is multilingual law, which has evolved more extensively and perhaps more deeply than anywhere else in the world. Greater regional awareness, it is hoped, will not only enhance scholastic rigour but also attract the attention of law enforcement authorities and legal professionals and help build collaborations that will increase the field's social impact, but without sacrificing its academic independence.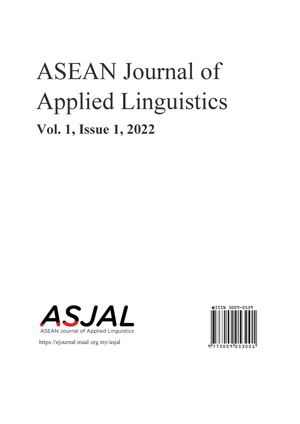 Downloads